Experience
A week of pampered living
Never worry about lifting a finger during your stay with us. Our staff and services guarantee completely stress-free and hands-off vacation experience, so you can focus on enjoying Jamaica and its beauty to the fullest.
From starting your day with a fresh cup of coffee and a clean pile of clothes, to ending the day with a full belly and a bed prepped for sleep, our staff are there to take care of you morning to night. Meet the team that makes our villa experience a cut above the rest.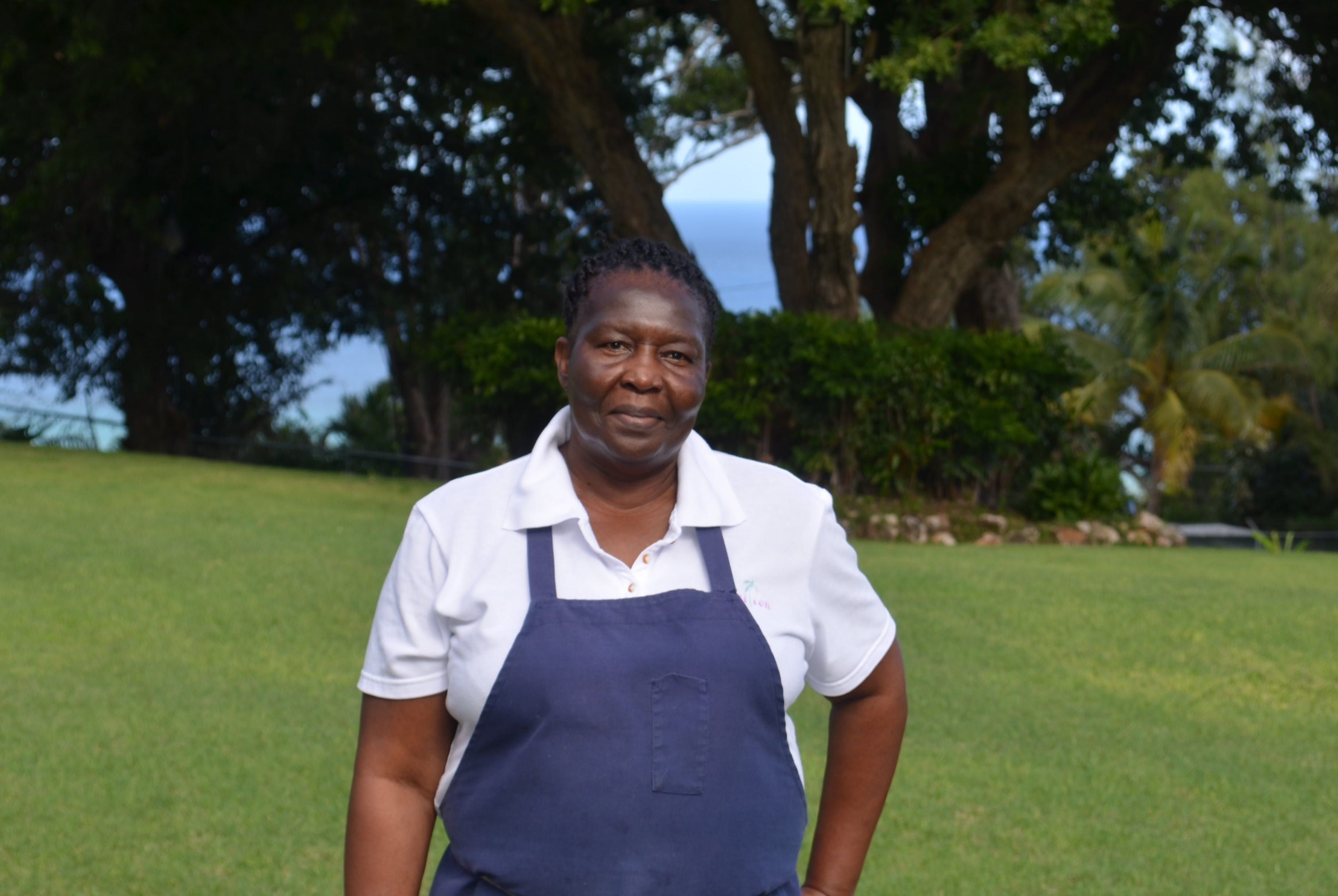 Gourmet Private Chef
Iona
Iona is the resident chef at Jamaica Pavilion and has been a fan favorite since she started in 1993. Not only does Iona prepare delicious meals from fresh ingredients daily, but she listens to your requests and always accommodates for dietary restrictions. You will wake up each morning to fantastic breakfast spreads and end your nights with decadent multi-course dinners.
Prepares gourmet meals daily and by request

Grocery shops for fresh ingredients

Accommodates for any dietary restrictions

Has a menu of guest favorites if you ever need meal inspiration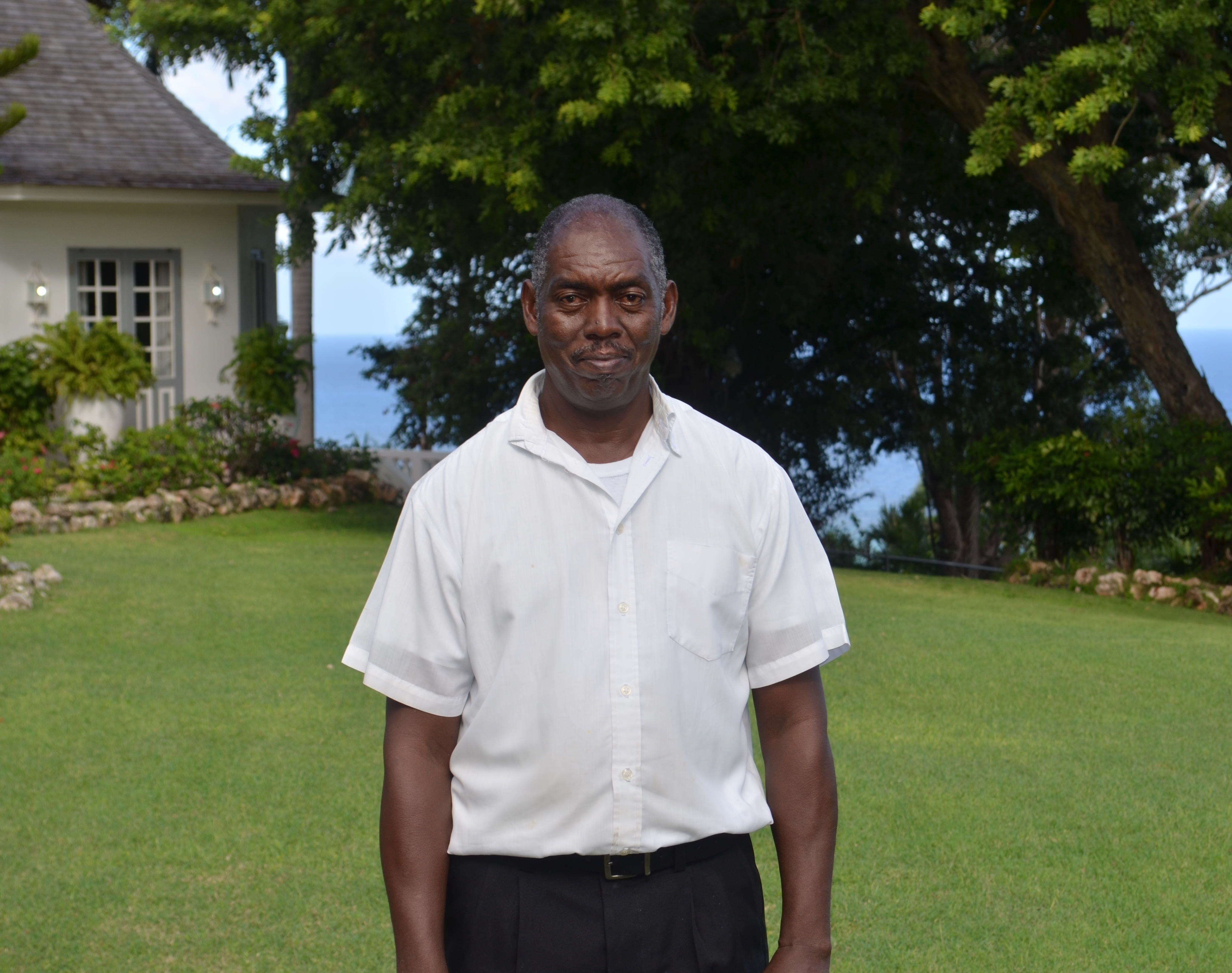 Personal Butler
Glenford
Glenford takes care of everything you need, often before you even have to ask. Guests rave about Glenford's delicious rum punch during the day poolside, and his amazing flaming coffee after dinner. He always makes sure you are prepped for a day at the pool, beach, golfing, and more.
There to assist you with any needs

Mixes refreshing cocktails to serve poolside or whenever you want

Arranges tee times, massages, and other outings

Facilitates food service and clean up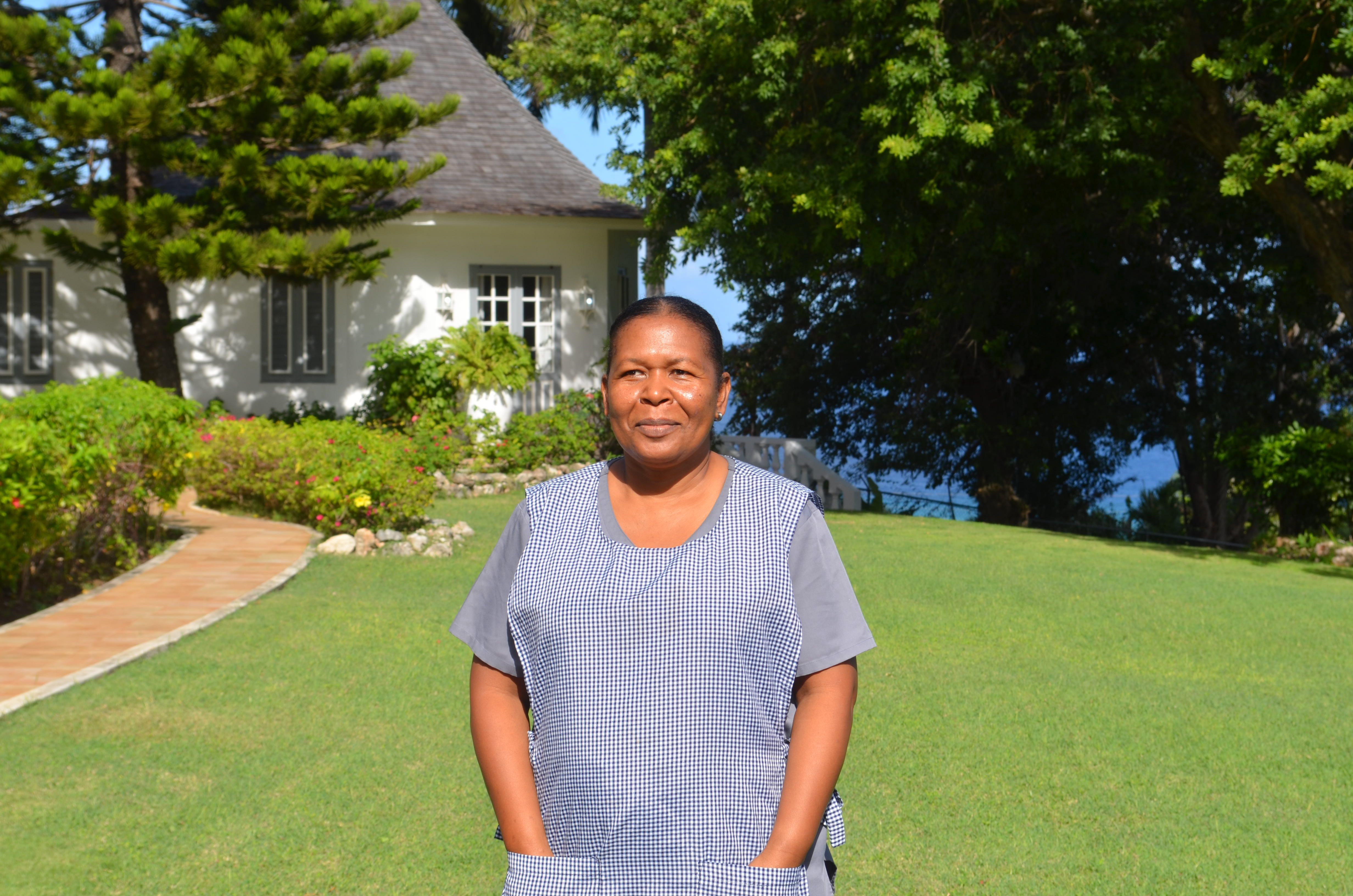 Chambermaid
Sandra
Sandra is The Pavilion Chambermaid and takes care of every single bungalow on property. After breakfast and the group begins their daily activities, Sandra cleans all rooms, makes all beds, and ensures that the bungalow looks absolutely pristine once you return from your morning activities. During dinner, Sandra prepares all bedrooms for turning in and brings a pitcher of fresh, cold water to each room in case you wake up thirsty at night.
Cleans rooms in the morning
Prepares beds in the evening
Gives guests fresh, cold water in the evening
Provides babysitting services if needed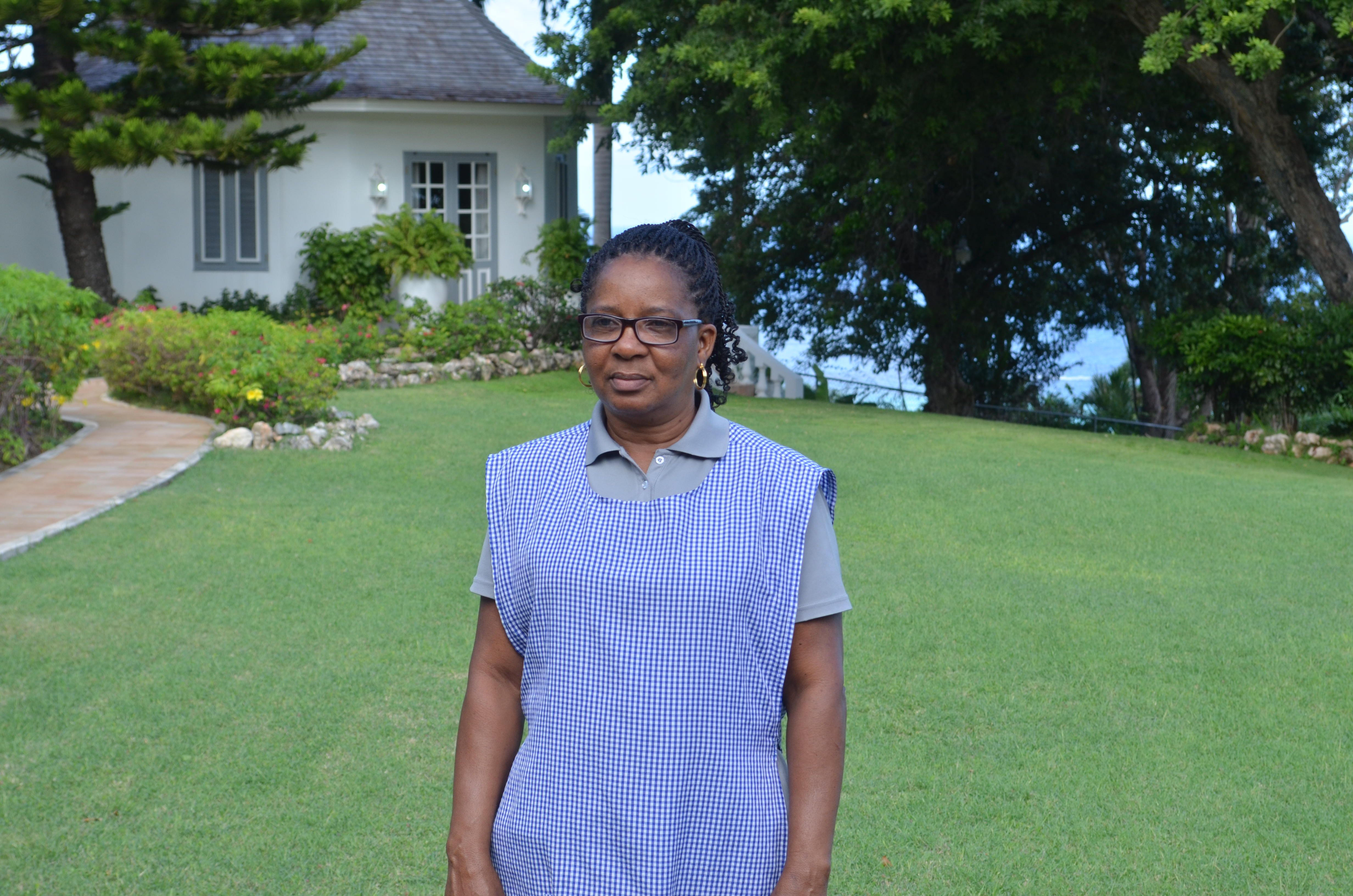 Laundress
Annette
Annette takes The Pavilion private hotel amenities to the next level! Each morning, Annette takes all clothes in the laundry hampers for washing, drying, and starching if needed. Then at night, all clothes will be returned to the respective bungalows clean, folded, and scented with a lovely lavendar scent. Annette makes the worry of having clean clothes during your stay non-existent!
Picks up laundry every morning
Return clean, fresh clothes every evening
Provides a tropical scent to each load of laundry
Gets rid of your #1 worry at home: having clean clothes!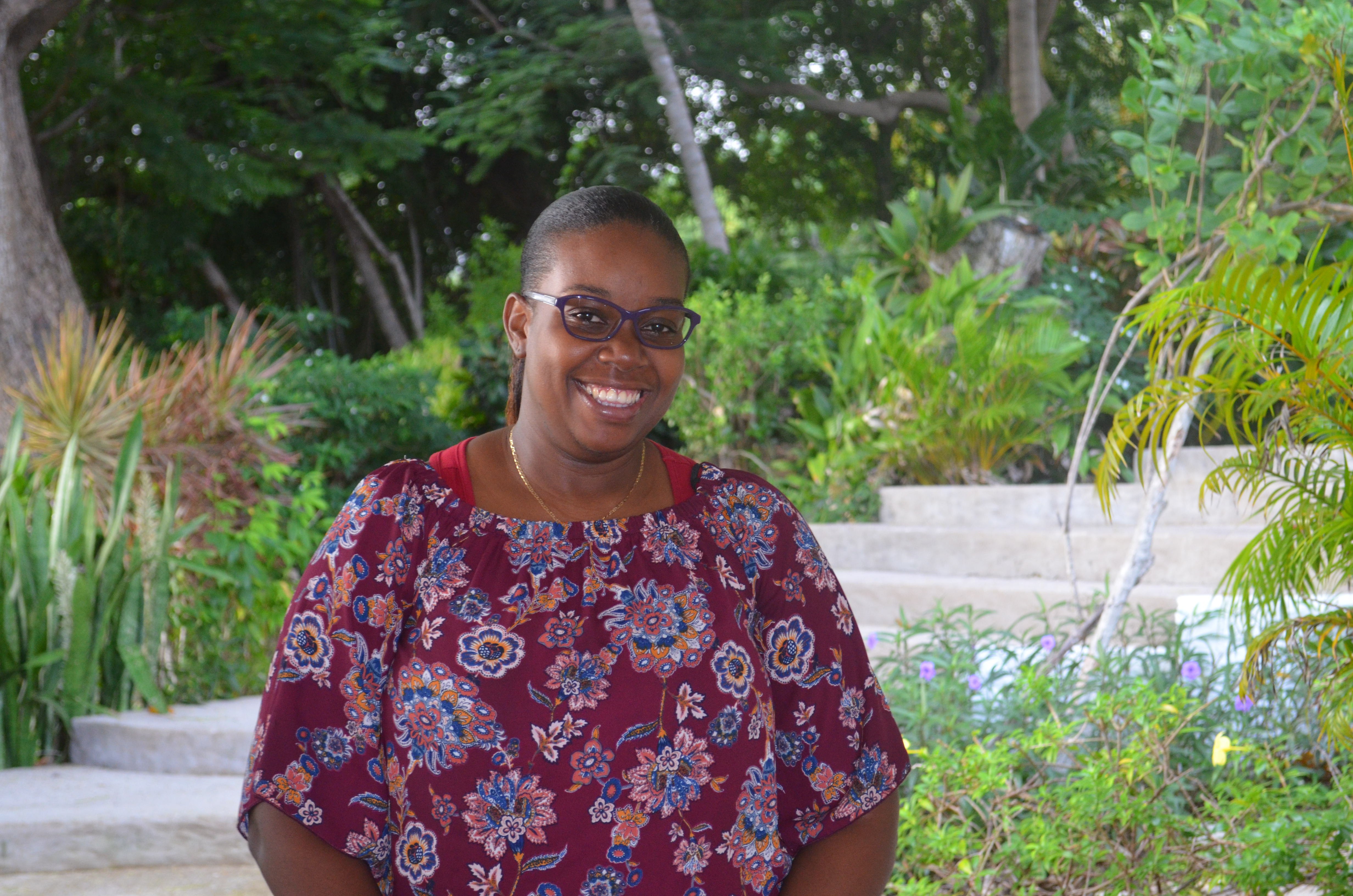 Property Manager
Shenique
Shenique is our property manager and is local to Jamaica – making her the ideal person to organize any events or special requests during your stay. This includes arranging weddings on our property or at a nearby location, hosting special events, or arranging massages at the villa.
Greets you upon arrival

Assists in wedding or event planning
Oversees your stay to ensure everything goes smoothly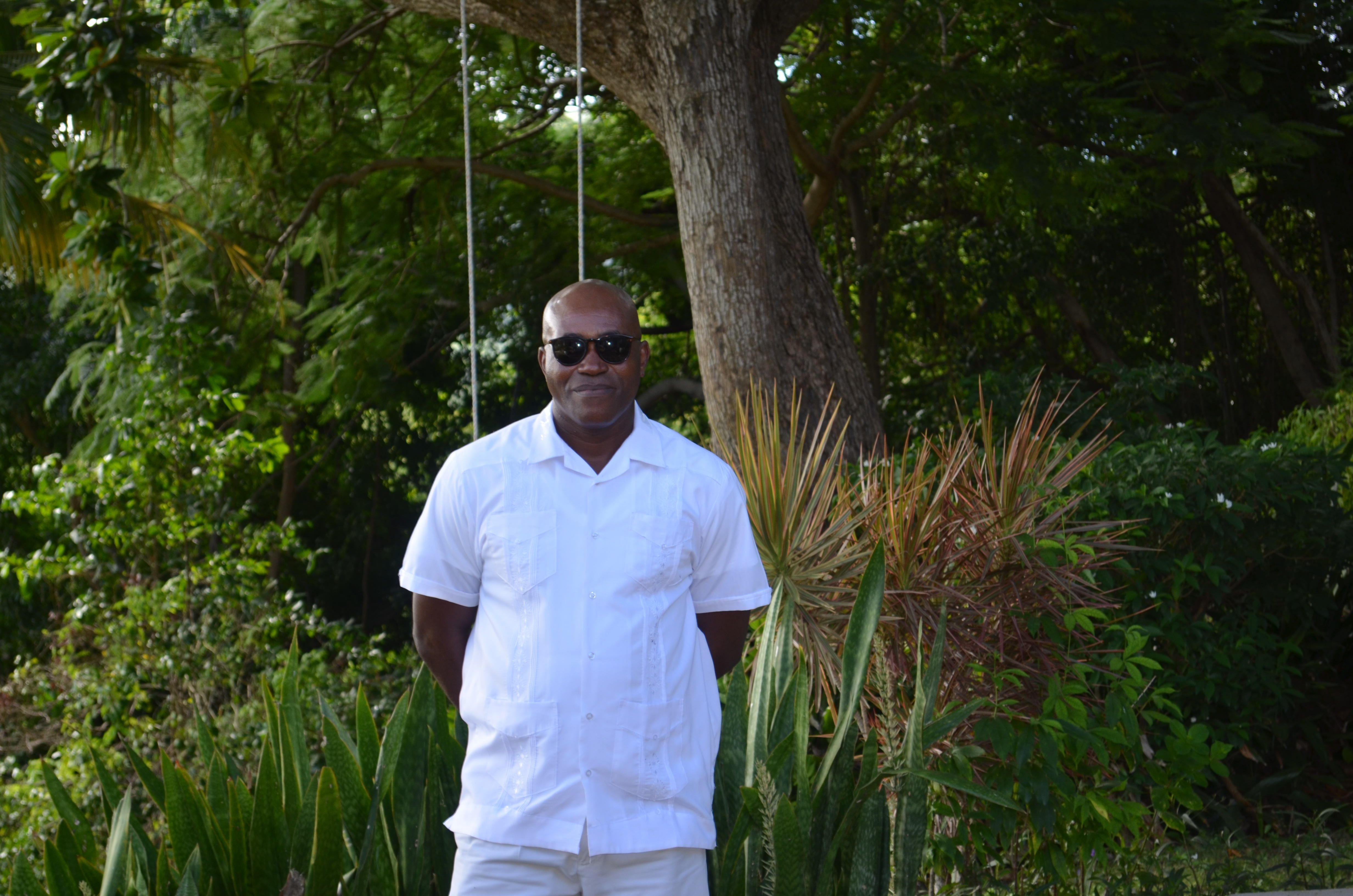 Personal Driver
Rowan
Rowan is our local driver that takes care of you while you are outside of the villa. He takes you to the best Jamaica spots and popular locations, while making sure you are always in a safe area. You can enjoy day trips to places like Negril or Margaritaville, or have a quick ride to the nearby resort, beaches, and golf courses.
Can take you to the best local spots

Makes sure you are always in safe areas

Pick up/drop off from airport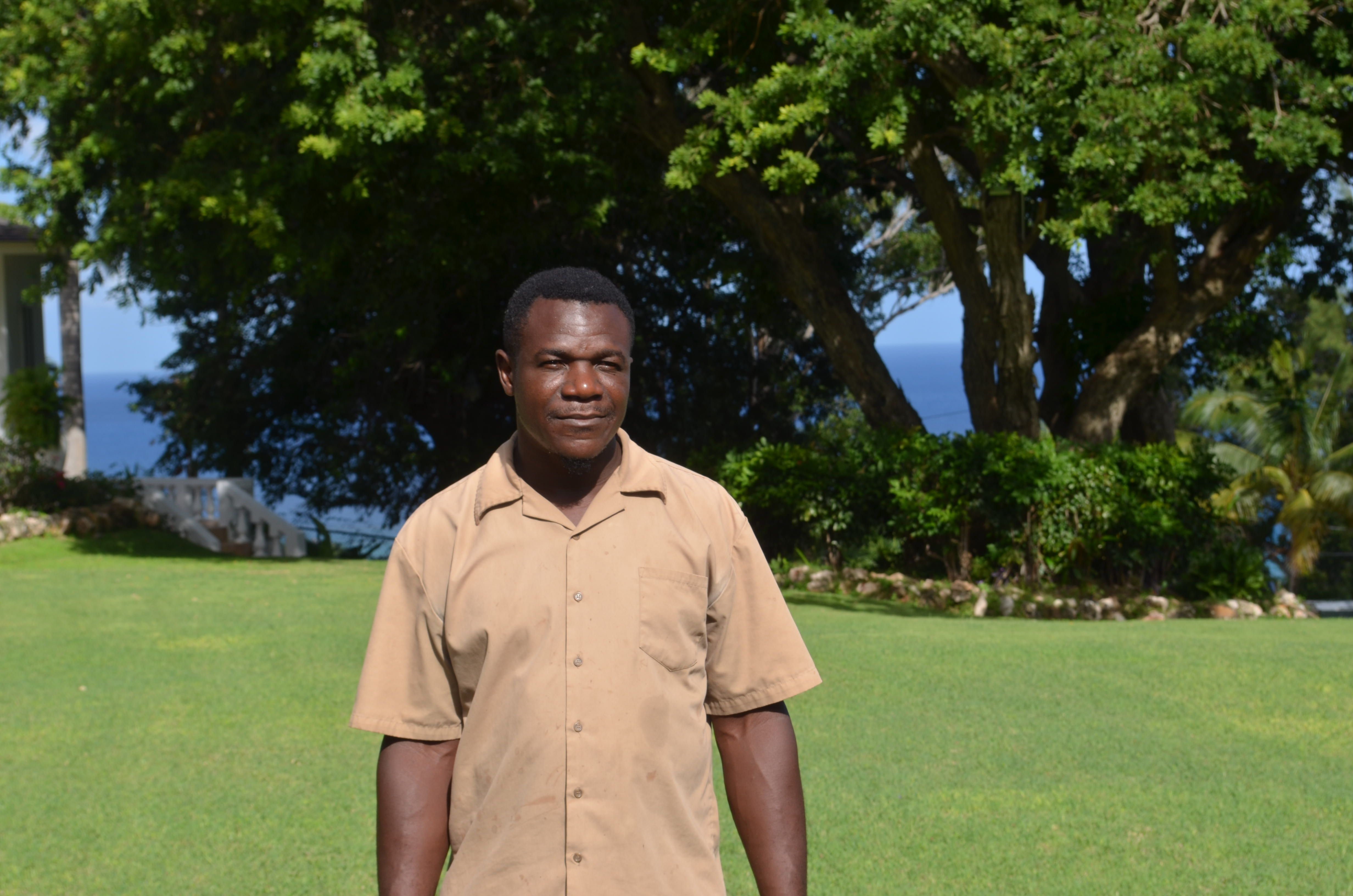 Gardener and Groundskeeper
Juel
The beauty and nature of the Caribbean is essential to enjoy during your Jamaican vacation. Our gardener, Juel, tends to the native plants and flowers that surround our villa so you can take in the beauty of paradise. Juel also takes care of cleaning the pool daily and other groundskeeping to ensure our villa stays lush and green.
Tends to flowers and garden

Cleans the pool

Helps you enjoy natural beauty of Jamaica

Rates
Check out our availability, current rates, and details on what's included in our villa experience.
View Rates
Learn About
More villa experiences
It doesn't get much better than life at the villa. Explore all that Jamaica Pavilion has to offer you during your stay with us.